Great forest with good hunting
Description
Great forest with good hunting
Forest property consisting of a continuous parcel totaling approximately 950 Ha land area, 50 minutes drive north of Ostersund. The property is very unique and the entire forest of 31 000 m3 are harvestable. It is a magical forest with very good hunting. The old forest where almost the entire timber is over 100 years old, has never been harvested, this is very unique for a property of this size.
Realtor
Åsa Schick
Registrerad Fastighetsmäklare & Transaktionsrådgivare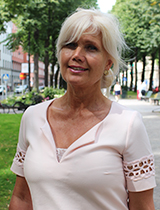 Linnea Sjöberg
Registrerad fastighetsmäklare
Interest inquiry
Log in or enter your details below
You might also like
Sotheby's International Realty® is a registered trademark licensed to Sotheby's International Realty Affiliates LLC. Each Office Is Independently Owned And Operated.